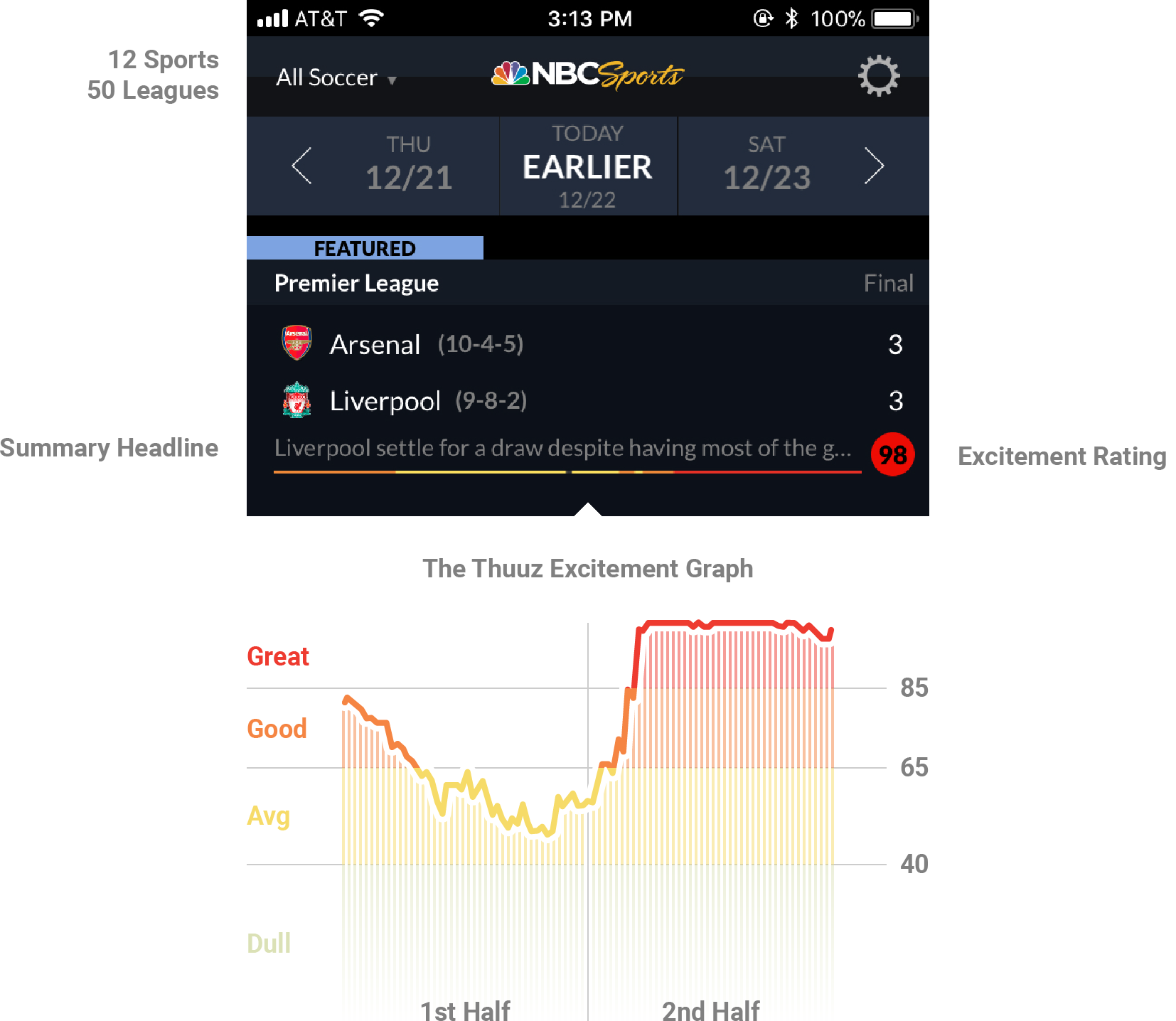 Content providers can now help their fans prioritize their viewing time. Individual programming guides mean that fans can see the best at a glance – the most exciting matches chosen for them.

Thuuz creates programming guides for televised and streamed sporting events. For any match, Thuuz' proprietary algorithms take into account whether the audience member is a fan of the home team, the visiting team, or a general fan of the sport. We call this Fan Focus. We then base every viewing suggestion on our predicted excitement ratings with Fan Focus in mind. Easy-to-understand colors and high excitement ratings guide fans to the most compelling events for them. To see this in action, check out the NBC Sports Scores app.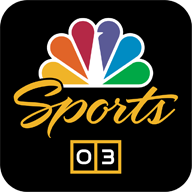 Thuuz automatically creates dynamic headlines that encapsulate why an event is interesting to fans - at any point in the game.

The headlines are precisely directed at each type of fan, and feel tailor-made. Yet they are algorithmically produced with our advanced headline automation.

Real-time notifications alert fans when a game is getting exciting. Thuuz rates every play, guiding fans to the most thrilling parts of the event. The color bars heat up to red for the best games as excitement level mounts.
Each event – and each play within an event – has different meaning for home team fans, visiting team fans, and neutral fans of the sport. And because our notifications are built on our excitement algorithms, we don't just tell fans to catch some- thing thrilling; we tell them why it's thrilling for them.